Rancho Cordova Irrigation Repair Professionals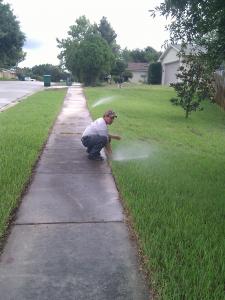 There are plenty of choices in the world of irrigation repair. Not all of them are equal. We've been the go-to sprinkler repair team in Rancho Cordova for over 20 years because we deliver top-notch service at a reasonable price. Word about that – there are cheaper services out there, but their techs don't have near the experience or training that we do. There's a good chance that they will miss problems in your system that could be costing your money. Worse than that – they might actually do more harm than good when they do a repair.

At our Rancho Cordova irrigation repair company, all of our techs must pass hands on testing and a leak detection assessment before they get their own truck. The test is hard and even the best techs are pushed by it. Until the test is passed and we believe they can handle an entire system on their own, we partner them with a senior repair tech. You'll always get the very best service and advice from a time tested veteran in irrigation repair.

Other than having a reputation for excellence and employing the most experienced irrigation techs in the area, we also stick to our schedule. When we set a service time and date, we show up on time and get straight to work. Of course, things happen and if, for any reason, we are unable to stick to our initial schedule, we will contact you as soon as possible to make a change. We understand things come up in your life too. You'll never get a hassle from us if you need to change an appointment. We'll move you to our next open slot, no questions asked.


Our Rancho Cordova Irrigation Repair Team Handles Landscaping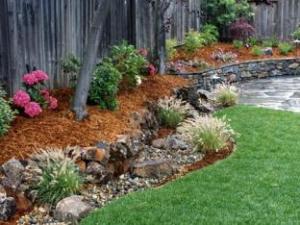 In addition to our customer friendly policies, we use the latest field equipment for landscape friendly leak detection and repair. Our electronic leak detectors can help us locate underground leaks and blockages in your supply lines without have to do any exploratory digging. We can also use our video snake to look at the inside of your system from the valve box. These cutting edge tools allow us to quickly diagnose and repair hidden problems in your system that could be costing you hundreds of dollars in wasted water every year.

Call us now. Our Rancho Cordova irrigation repair techs are ready to reinvigorate your lawn with one of a kind sprinkler care. We bet you'll be telling your neighbors about us!