Full Service Sprinkler Repair in Rancho Cordova CA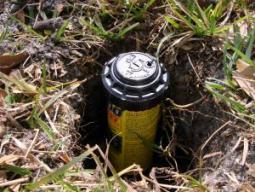 What is full service sprinkler repair?

There are lots of handymen in the Sacramento area who can replace a sprinkler head or two, but the guy from Craiglist doesn't care if the new head lasts five years or five minutes. He can't tell you if your plants are going to get the coverage they need using your new year, especially with the water restrictions. He won't know if it's appropriate for your soil type and absorption rate, and don't even think about asking him to fix your valve box's wiring, install a rain sensor, or reprogram your timer.

See the Difference a Professional Sprinkler Repair Team Can Make

If you want to see sprinkler repairs done right, call our Rancho Cordova sprinkler repair team today! Our team has the experience to make sure that any repair or addition to your sprinkler system is appropriate for your yard and plants, and that it will keep running for years to come. We're familiar with all of the local variables, including Sacramento's soil, water pressure, most popular grasses, and native vegetation. We also keep a close watch on watering restrictions that affect Rancho Cordova, so your sprinkler system will be prepared to do its job, even if you can only run it once a week.

We Are Five Star Rated
"I called them Wednesday morning and they were there a little after noon, even though it wasn't an emergency. They replaced a couple of broken sprinkler heads and told me how replacing a few others with 'low flow' heads would pay for the repairs by the end of summer. We haven't been running the sprinklers much yet, but my water bill already seems a little lower. I'm kind of excited to see how much lower it is when the summer comes around." - James L.
---
"Rich showed up, did the work, cleaned up after himself, and was gone in maybe 45 minutes tops. Very, very fast service." - Cristie B.

---
"We just replaced our sprinkler timer for the first time since we bought the house, and Mark did an excellent job. The wiring is much cleaner too. No more of that wiring spaghetti!" - Linda L.

---
We Can Find Your Sprinkler System's Hidden Leaks
Our specialty is finding those hidden leaks and system tweaks that are costing you cash. That doesn't mean we don't do standard repairs, we do, and we do them well. We are the number one choice for pop-up head repair and replacement in the area. In fact we carry over 1000 replacement pop-up heads from all of the major manufacturers on each of our trucks so we always have replacements with us if needed. While some other sprinkler repair teams might just come in and replace a malfunctioning pop-up heads without looking for the underlying problem, we'll figure out why the head went bad in the first place. Most of the time a broken head is a result of debris being trapped in the compression valves around the riser. If this is the issue, we can often repair it instead of replacing it.
In addition to repairs, our Rancho Cordova sprinkler repair team can deliver a custom built system for about the same cost as a one-size-fits-all version offered by a major retailer. This is important because when you first get into the market there will be two distinctly different options to choose from – the one size fits all modular system and the custom designed model. At first glance, the pricing on the one size fits all system will look great, that is until you look at all of the "add-ons" that will be required to do what you want to do.
How Does Sprinkler Zoning Work?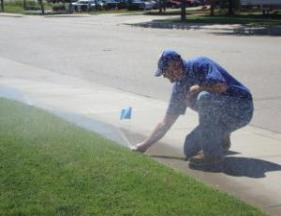 When you choose our expert team, our Rancho Cordova sprinkler installation team will divide your Our techs will then develop a preliminary plan based on the plants, slope, and drainage of your yard so that the right amount of water gets to each zone without wasting a drop. This often involves installing several types of sprinkler heads to provide the most appropriate coverage.

Water Pressure Has a Huge Effect on your Sprinkler System

Our Rancho Cordova sprinkler repair team pays close attention to how your water pressure works with your sprinkler system. If your water pressure is lower than expected, based on how your system was installed, your sprinklers may not throw nearly far enough to give you the coverage you need. If the pressure is higher than expected, or if delicate plants have been added since the original installation, the higher water pressure can actually damage your plants.

We take the time to calibrate all newly installed and replaced sprinkler heads to make sure that your plants are getting the appropriate coverage and pressure. This type of system optimization does require a controller unit (something that is often quoted as an "add on" for the one size fits all systems) that will allow you to set it and forget it. Once the program is put into the controller all you have to do is sit back and enjoy your lawn.
Call Our Irrigation Repair & Installation Team NOW!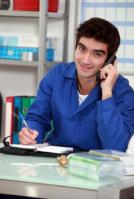 If you're the kind of person that likes to sit back and watch the grass grow, then you better make sure you have an irrigation system that can keep it growing. If not, all you have to do is reach for the phone. Once we understand your problem, we'll get a certified Rancho Cordova irrigation repair & installation specialist on the road. Instead of a fly-by-night handyman, you'll get all the attention you deserve from a truly dedicated service professional who stands by his work. Call today and see for yourself!